Over time, aging adults might begin to realize that a retirement community offers a lot of benefits that are useful. Making the adjustment, however, can be emotionally taxing. Friends and family members can take some of these ideas and use them to offer their senior loved one support.
Get to Know the Facility
Visiting the facility before your senior moves in is the best way for everyone involved and know what it might be like to live there. Asking questions, touring the grounds, and even attending some activities, if that is allowed, can be a great start. After a family member moves in, it's still important to keep learning as much as possible about what amenities are offered and how that experience is going for the family member in question.
Listen to What Seniors Are Sharing
After move in, ask your senior questions about how they're doing. Really listen to the answers. What are they enjoying? What is taking a little bit more time to adjust to in the new retirement community? It's never easy to make a big change like moving to a supportive living community. Understanding the challenges seniors face will help you work out solutions that will truly make a difference.
Visit as Often as Possible and Stay Involved
Even though there are many people within the retirement community, doesn't mean that seniors don't occasionally feel lonely. Especially without their other friends and family members. When family and friends make it a point to stay involved and visit when they can, that means a lot. It can help someone adjust much easier to a new living situation, knowing they haven't been forgotten.
Look for Other Ways to Stay Connected
There are lots of other ways to stay connected with seniors who are living in a retirement community. Keeping them up to date on daily happenings, big family events, or even just sharing a few photos now and again are really powerful and simple steps that boost connection. These actions help to remind seniors that they are still connected to the world outside of their retirement community.
Stay Alert for Emergency Situations
Medical emergencies, natural disasters, and other serious situations are just a part of life. One big reason that seniors make the move to a retirement community is that there will be someone there if there is an emergency. Family members can help by making sure that contact information is updated and accurate and that they're reaching out to the facility regularly to check in.
Offer Moral Support
Any new living situation is complicated and takes time to adjustment. Knowing that friends and family are there just to talk to can help immensely. Take time to just reach out and let your senior loved ones know that the lines of communication are always open.
Making the move to a retirement community might seem like a solution to a great many problems for aging family members. That doesn't mean that the process is always an easy one for everybody involved. Knowing how to help the situation be an easier one to adjust to makes a big difference.
If you or an aging loved-one are considering a move to Senior Supportive Living in

Edwardsville

, IL or surrounding areas please contact the caring staff at Knollwood Retirement Community today. 618-394-0569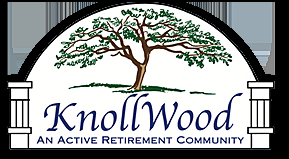 Latest posts by Knollwood Retirement Community
(see all)