Independence is a huge issue for seniors who have been aging in place. Preserving that independence can feel difficult when aging adults need more help. Senior supportive living offers them a consistent solution.
Private Living Spaces
Senior supportive living communities offer older adults their own private living spaces, such as apartments or suites. This private living area allows residents to maintain a sense of independence and personal space while also enjoying the benefits of communal living. Having an individual space provides a haven where residents can relax, pursue personal interests, and retreat to when they desire solitude.
Individualized Care Plans
Retirement communities understand that each resident has unique needs and preferences. To support independence, individualized care plans are established by residents, healthcare professionals, and family caregivers. These plans ensure that the assistance provided aligns with the residents' specific requirements while respecting their choices and promoting independence in daily activities.
Assistance with Activities of Daily Living
Senior supportive living aims to promote independence, but they also provide assistance with activities of daily living when needed. Trained staff members are available to help residents with tasks such as bathing, dressing, grooming, medication management, and mobility support. This support allows aging adults to remain independent while also receiving necessary help, empowering them to maintain their daily routines.
Opportunities for Social Engagement and Community
Senior supportive living communities create a vibrant and engaging social environment that fosters a sense of community among residents. Common areas, recreational activities, and planned events provide opportunities for socializing, participating in group activities, and forming friendships. This social engagement combats isolation and promotes overall well-being, empowering residents to maintain active social lives and connections.
Freedom of Choice
Retirement communities respect the autonomy and dignity of their residents by promoting freedom of choice and decision-making. Residents have the freedom to make decisions about their daily routines, activities, and participation in community events. This sense of choice continues with decisions like whether residents want to dine in the community dining area or in their own space instead.
Maintenance-Free Living
Housekeeping, laundry services, and building maintenance are typically provided in a senior living community, relieving residents of the burden of household chores and upkeep. This allows aging adults to focus on enjoying their retirement years, pursuing hobbies, and engaging in activities that bring them joy.
Safety and Security
While supporting independence and privacy, senior supportive living communities also prioritize the safety and security of their residents. They have safety features in place, such as emergency call systems, 24/7 staff availability, and secure entrances, to ensure the well-being and peace of mind of residents. This offers family members peace of mind as well, knowing that their family members are as safe as possible.
Senior supportive living communities offer a variety of tools that aging adults can use to ensure that they're able to remain as independent as possible while still also having help when necessary. Taking advantage of the various amenities that these retirement communities offer allows seniors to maintain control over the rest of their lives.
If you or an aging loved-one are considering a move to Senior Supportive Living in

Maryville

, IL or surrounding areas please contact the caring staff at Knollwood Retirement Community today. 618-394-0569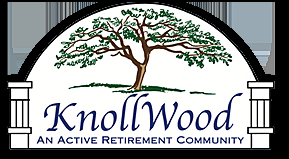 Latest posts by Knollwood Retirement Community
(see all)