We love when we get the chance to spend some 1 on 1 time with our residents and learn more about their life! This month we're taking Henry and Jerri out to lunch, you can learn more about them below!
Henry has been a resident at Knollwood for nearly 6 months. He was born and raised in northern Illinois. For most of his working career Henry worked for Illinois Bell Phone Company. Henry has 2 children, 3 grandchildren, and 2 great grandchildren. Henry's piece of advice is "To be kind to people".
Lillian or Jerri has been a resident at Knollwood for 8 amazing years. Jerri was born and raised in the St. Louis and St. Louis Metro area. She worked for various local hospitals in the registration department. Jerry has 6 children, 19 grandchildren, 55 great grandchildren, and 4 great great grandchildren. A piece of advice from Jerri is "Never go to bed mad".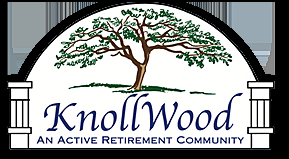 Latest posts by Knollwood Retirement Community
(see all)