Making the move to a retirement community can be a challenging experience for seniors. The move means adjusting to a new way of life and sometimes even learning to accept help when it's offered. Once seniors adjust to living in this new space, they may just find that their lives improve and become far more enjoyable than they could have expected they would become. Here are just a few of the ways that senior supportive living can make a senior's life much more positive every single day.
Improved Health and Well-Being
One of the most significant successes of senior supportive living is the improvement in an individual's health and well-being. This could be a result of many different factors, including the types of care received and the ability to leave stress behind. Seniors who feel better tend to approach life from a more positive angle, too, so these benefits can extend into all areas of life.
Increased Confidence and Independence
Living in a retirement community can also lead to increased confidence and independence for aging adults. It's not uncommon at all for seniors to experience fear and apprehension when they've been trying to age in place for a long time. Realizing that they need a lot more help can feel like a blow to their confidence. Supportive living communities allow seniors to be as independent as possible while still offering help as soon as it's needed. This helps to bolster both confidence and a sense of independence.
More Time for Social Visits
Seniors who live on their own may not have time or energy for social visits. When those social visits are dependent on friends and family members stopping by, that can create a whole new obstacle. In a retirement community, seniors have access to a lot more people with whom they can spend time. They're able to enjoy activities or a simple conversation whenever they would like, without a lot of effort on their part.
Safety and Security
Senior supportive living communities focus on ensuring that the environment is safe and secure for all of their residents. Staff members are there around the clock and there are usually safety features in each unit. This can help seniors and their family members to have a tremendous sense of peace of mind knowing that they'll be well taken care of if something should happen.
Access to Care
Supportive living communities also offer access to care that may not have been available to seniors at home. They've got help with activities of daily living as well as healthcare monitoring and assistance. When they have bigger medical needs, transportation help is available. There's no need to worry that they won't have the care that they need.
Living in a retirement community is a big change and seniors may need some time to adjust. But once they realize all of the different ways that this type of community supports their needs, they're much more likely to have a positive experience. Retirement communities offer so much that greatly improves quality of life for aging adults.
If you or an aging loved-one are considering a move to Supportive Living in

Glen Carbon

, IL or surrounding areas please contact the caring staff at Knollwood Retirement Community today. 618-394-0569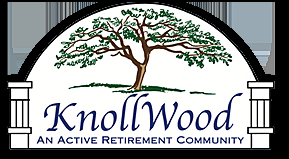 Latest posts by Knollwood Retirement Community
(see all)