As seniors grow older, they often find that aging in place may not be possible for them. This is typically because their needs have changed and they need more assistance in order to have the quality of life that they want to have. Senior supportive living is one way for aging adults to get the help that they need, while remaining as independent as possible. Here are some of the ways that senior living communities help aging adults meet those goals.
Increased Independence
One of the primary benefits of supportive living for seniors is an increased sense of independence. Supportive living facilities are designed to provide the necessary support and care that seniors need to live independently.
These facilities offer assistance with activities of daily living, such as bathing, dressing, and medication management. The staff is trained to provide personalized care, ensuring that each resident receives the support they need to maintain their independence. Seniors can also enjoy the peace of mind that comes with knowing that help is available whenever they need it.
Access to a Variety of Services
Supportive living facilities offer a wide range of services to residents. These services often include transportation, housekeeping, laundry, meal preparation, and assistance with medication management. Additionally, many facilities offer on-site health services, such as physical therapy, occupational therapy, and speech therapy. These services are designed to help seniors maintain their health and well-being, allowing them to live life to the fullest.
Opportunities to Socialize
Another benefit of a senior living community is socialization opportunities. Seniors who live alone may feel isolated and lonely, which can have a negative impact on their mental health. Supportive living facilities offer a way for aging adults to reach out to other people, providing opportunities for socialization with other residents. Activities such as games, outings, and group exercises are designed to promote socialization and interaction among residents. These activities can help seniors build new friendships, stay active, and maintain a sense of purpose and belonging.
Community Events to Explore
Supportive living facilities are designed to promote a sense of belonging, ensuring that each resident feels valued and appreciated. This can be immensely important for aging adults who haven't felt much like a part of their community in recent years. It can be difficult to engage with other people when seniors feel as if they're stuck at home with no options available to them. Senior supportive living communities bring that feeling of connection to the seniors who live there, without a lot of extra effort or trouble on the part of the seniors involved.
Senior supportive living offers a range of different benefits that are crucial for helping aging adults to remain independent. It also allows them to stay healthy, and enjoy a positive quality of life. As seniors' needs change, they continue to have the assistance that they need to spend the time that they have left in the ways that they most want to. This also offers families peace of mind that the aging adults they love are cared for properly and with dignity.
If you or an aging loved-one are considering a move to Supportive Living in

Belleville

, IL or surrounding areas please contact the caring staff at Knollwood Retirement Community today. 618-394-0569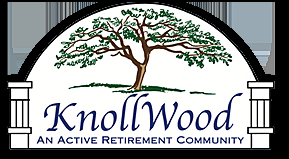 Latest posts by Knollwood Retirement Community
(see all)