When searching for a supportive living community for an aging family member, families want to ensure they find the perfect balance of support, safety, and social engagement. There are several key factors to consider when researching and visiting potential communities.
Services Offered
One of the first aspects of a supportive living community that families need to consider is the range of services provided. It helps to inquire about housekeeping, meal preparation, medication management, personal care assistance, transportation, and recreational activities. These are the types of services that will help seniors to maintain their independence and quality of life, so it's important for family caregivers to know what is available.
Safety and Security Options
Ensuring the safety and security of a loved one is crucial. Families need to look into the security measures in place, such as emergency call systems, fire safety protocols, and secure entrances in order to know that their family members will be as safe as possible. It's also essential to consider the retirement community's accessibility for those with mobility challenges, including ramps, elevators, and handrails.
Social and Recreational Activities
Social engagement is vital for seniors' well-being, and it's part of the reason that families consider a supportive living community. Families should ask about the types of activities and events offered by the community. These may include exercise classes, group outings, educational programs, or hobby groups. Engaging in social and recreational activities can help seniors maintain a sense of belonging and promote mental health.
Policies and Procedures
Understanding the facility's rules and regulations is essential for a smooth transition for everyone involved. Familiarizing themselves with visitation policies, pet policies, and discharge procedures helps family members to stick to the rules and still be there to support the person they love. Knowing these policies also will help families and seniors feel more comfortable and prepared when seniors do move into the community.
Assessing Changes to Needs
As seniors age, their needs are going to change. It's crucial to learn how the facility monitors and adapts to residents' changing needs and whether they can accommodate different levels of care as the senior's needs progress. This will give families peace of mind knowing their loved ones will continue to receive appropriate support.
Other Accessibility Concerns
Accessibility for residents, such as wheelchair access and mobility assistance, is very important. It's also important to consider location and accessibility for family members and friends who want to visit. The facility's proximity to family, friends, medical providers, and other essential services is an important factor. A convenient location can make it easier for family members to maintain close relationships with their loved ones.
Considering all of these factors will help families and seniors make an informed decision about the most suitable supportive living options for their aging family members. A well-researched choice in senior living community can lead to a more comfortable and fulfilling experience for seniors, ensuring they receive the care and support they need while maintaining their independence and quality of life.
If you or an aging loved-one are considering a move to Supportive Living in

Collinsville

, IL or surrounding areas please contact the caring staff at Knollwood Retirement Community today. 618-394-0569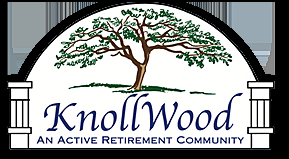 Latest posts by Knollwood Retirement Community
(see all)