It's starting to get a little spooky here at Knollwood!
To kick off the first week of October, our Maintenance Director, Ed, began decorating the building. Let's take a moment to admire what an amazing job he did with decorating the lobby!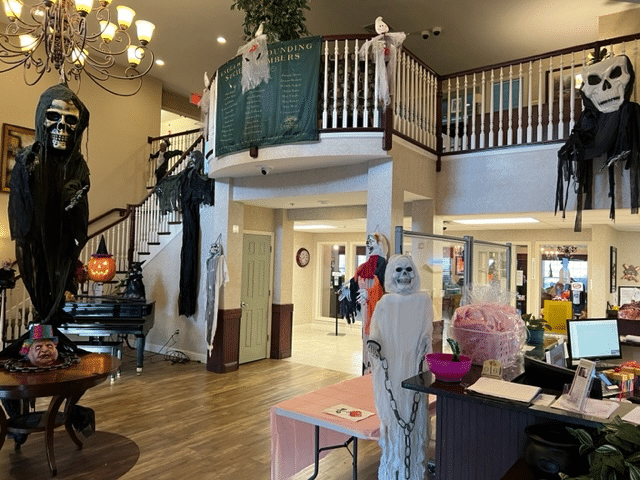 Breast Cancer Awareness Month
Halloween is not the biggest attraction of October, however. October is also Breast Cancer Awareness month. Unfortunately, 1 in 8 women will be diagnosed with breast cancer in their lifetime. Knollwood is helping bring awareness by the wear pink initiative. Residents and team members are encourage to wear pink. For each day they wear pink, their name is entered into a drawing for an amazing gift basket!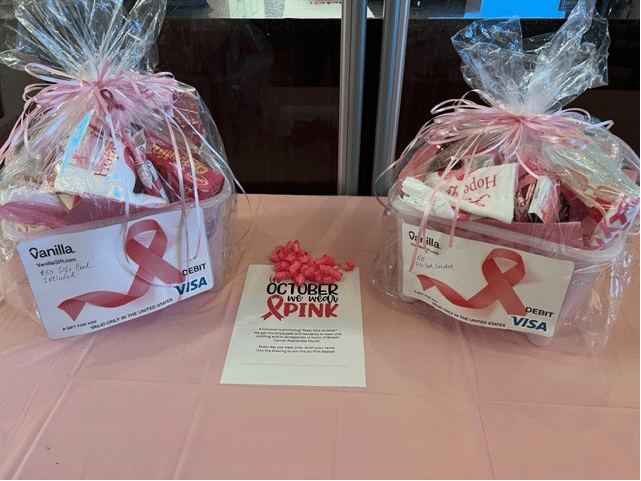 To cap off the week…
Our Residents of the month have been chosen! We would like everyone to meet Bob and Sue. They have been amazing residents, and even better people to be friends with.
Stay tuned for next week's recap to learn more about them!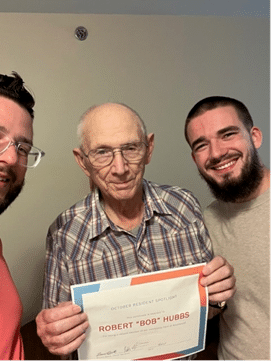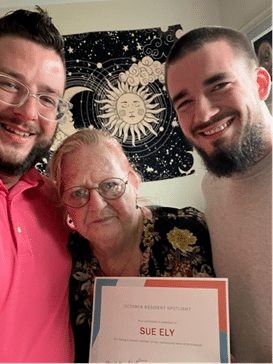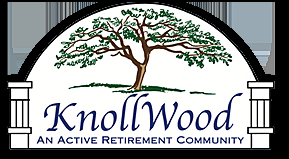 Latest posts by Knollwood Retirement Community
(see all)