Caring for aging parents is a complicated and difficult task, but it's also incredibly rewarding. The process of finding the right living situation can feel incredibly stressful, and it's important to find the right level of care for the aging parent's needs. Senior supportive living communities offer a range of types of support, depending on what the person receiving care needs.
Trouble with ADLs
Activities of daily living, or ADLs, are key indicators that reveal when a parent might be needing more help. These activities are big tasks like bathing, dressing, toileting, grooming, and mobility. If parents are having more trouble with these tasks, they may need to consider a more structured living situation.
Decline in Overall Health
Health changes are a red flag in seniors. Unexplained bruising, unintentional weight loss, trouble managing chronic health issues, and more are all signs that a senior might be having difficulty with overall health. Senior supportive living communities often offer help with health monitoring and assistance with tasks like medication management.
Frequent Hospital or ER Visits
Repeated emergency room visits or hospital stays can be a big indication that a parent's current living situation isn't working for them. Senior supportive living communities can help to meet their needs in such a way that these trips are prevented. On-site health care options also help to ensure that seniors get the health assistance that they need.
Cognitive Decline and Memory Loss
Memory loss and cognitive decline are two very big concerns for aging parents. Whether they're noticing signs themselves or family members are noticing changes, it's important to get a handle on what is going on. Memory care units within senior supportive living communities can offer the assistance that seniors need on a daily basis.
Social Isolation and Loneliness
When seniors live alone and have limited interaction with other people, they're at a high risk of becoming lonely and experiencing other issues, like depression. Senior supportive living communities help significantly with this problem. There are plenty of activities and people to help keep them engaged on all sorts of levels, especially socially.
Decline in Nutritional Health
Unexpected weight loss can also be a sign that parents aren't eating as well as their family members would hope they are. There can be a lot of different reasons for this, including forgetting to eat regularly, difficulty preparing meals, and struggling to shop for food. Moving to a retirement community can offer the support necessary to boost nutritional health.
Increase in Safety Concerns
When families find themselves worrying more about their seniors' safety, that's a sign that there might be a lot more to consider. There are a lot of different types of safety to consider, ranging from tripping hazards to other risks of accidents and injury. Living in a senior supportive living community significantly reduces safety concerns.
Recognizing the signs that something needs to change is really important for family members of aging parents. Approaching the decisions that are looming at that point involves using compassion and understanding to fully explore options like senior supportive living communities to determine what's next.
If you or an aging loved-one are considering a move to a Senior Supportive Living facility in Belleville, IL or surrounding areas, please contact the caring staff at Knollwood Retirement Community today at (618) 226-5755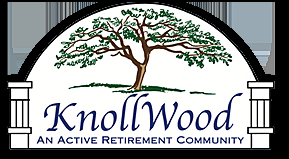 Latest posts by Knollwood Retirement Community
(see all)