Many seniors will experience significant anxiety when confronted with change. Even if the changes are something they want, look forward to, or have some enthusiasm about, stress will come along with it. Your elderly mother may have been reluctant to look at any type of elder care before, but she realized the value supportive living offers.
Even though a high quality supportive living facility is going to be proactive in helping residents become comfortable, embrace the lifestyle, and get the support they need, nothing is perfect. There may be times when your aging mother will need to advocate more fervently for herself or the staff and other residents simply may not realize what she's struggling with.
Let's look at a few ways you could help your elderly mother get the care and help she might need at her new supportive living home, if it hasn't happened yet.
Practice Patience
Many adult children, spouses, and siblings of seniors who move into supportive living might feel guilty during those first weeks. This is exacerbated when the elderly person is constantly complaining, begging to go home, or asking for something different.
Don't just assume because your mother is complaining or acting out that she isn't going to be in better hands at supportive living. If she recently moved, she could be experiencing that familiar homesick feeling, the doubt and fear of the unknown.
The first thing to do is practice patience so that neither you nor her make a rash decision she will regret before long.
Encourage Her to Reach Out
Most staff at a quality supportive living facility are compassionate, caring individuals who want to make a positive difference and influence in the lives of residents. She may not feel as though they are responsive or she might be extremely shy.
Encourage her to reach out anyway. She doesn't necessarily have to speak to a staff member in the corridors, but she can pick up the phone and call one of the administrators or somebody at the front desk about her grievance, challenge, or issue she needs help with.
Ask Her How She's Doing
When you ask, even if it's about a different type of elder care, one important factor that too easily gets overlooked is listening. Don't just ask how she's doing, but listen to the things she says. Also listen to the things she doesn't say.
You can learn a lot by spending more active time listening than speaking over her or trying to tell her what she's doing wrong or what she's not doing to advocate for herself.
Speak to an Administrator
Administrators and other staff members at quality supportive living facilities are diligent to help residents live as high a quality of life as possible. They don't know everything. Even though they may have their fingers on the proverbial pulse of the community, they don't know all the details that are going on.
They welcome residents to reach out and speak to them, especially if they have questions, comments, or concerns. If your mother can't or won't, you can certainly intervene on her behalf, but do so gently because perspective matters.
If you or an aging loved-one are considering a move to an Supportive Living facility in Collinsville, IL or surrounding areas, please contact the caring staff at Knollwood Retirement Community today at (618) 971-5585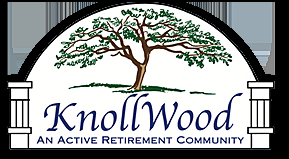 Latest posts by Knollwood Retirement Community
(see all)