Is your elderly family member finally taking the plunge and looking for a senior supportive living community? If so, there might be some things that you both need to talk through together in order to find the right spot. Taking these factors into consideration can help you to make sure your senior finds a retirement community that addresses her specific situation.
Determine What She Wants
Every aging adult who makes the decision to move to a supportive living arrangement has different goals and different reasons for making that choice. Your aging family member may be planning ahead for a time when she needs more assistance with daily care tasks like bathing and grooming. Or she may already be at that stage, where she needs that type of assistance and wants to downsize her home at the same time. Whatever her reasons for being open to this change, it's important that you're both clear about her needs and how you can work toward finding a way to meet those needs.
Remember Her Needs
It's important after you determine what your senior wants to make sure that you've got a full understanding of her needs, too. If you're new to being a family caregiver, this can feel like a daunting task. But you both need to understand exactly what your senior needs most so that you can put solutions in place for her. Having a full accounting of what your senior's current needs are can help you to take inventory later as her needs change.
Look at Amenities, Activities, and Services
As you consider the options, look at each senior supportive living facility in terms of the different services and amenities they offer. There are bound to be similarities, but what you're looking for are the solutions that best meet the majority of the needs on your senior's need and want lists. Another area you shouldn't forget involves the different types of activities offered by each community. That might mean physical activities, like exercise classes, or activities that center around hobbies like art, music, and more.
Ask How the Senior Supportive Living Community Adapts to Need Changes
Ultimately, this is about supporting your elderly family member's needs and addressing them as soon as possible after they arise. That makes thinking ahead a powerful part of the process when you and your senior are looking at any retirement community. There should be a path you can easily see that shows how your elderly family member's changing needs will be recognized and addressed as those changes occur. This is part of the process that helps you to know your senior is in the right hands.
Making the move to a senior living community might feel to your elderly family member like a change that is too big, but it could also be exactly what she needs. By keeping her needs and wants in mind, and then matching those up with the options available, you and your senior can find her the perfect living situation for the later stages of her life.
If you or an aging loved-one are considering a move to

Senior Supportive Living in Swansea

, IL or surrounding areas please contact the caring staff at Knollwood Retirement Community today. 618-394-0569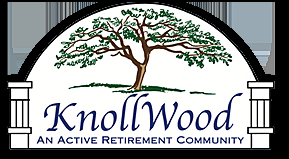 Latest posts by Knollwood Retirement Community
(see all)