Aging adults need support and care, but maybe not every moment of every day. That's when senior supportive living communities can be the perfect solution. Help is available when and how it's needed, which offers seniors the autonomy and safety they need while also allowing access to social opportunities, fun activities, and more. Exploring the benefits of supportive living communities can be eye-opening for seniors who thought this type of community couldn't meet their needs fully.
Safety and Security
Supportive living communities offer a safe and secure environment for all of their residents. These communities are staffed and monitored all day and all night be experienced staff, so if someone has an emergent need overnight, there's someone who can help. There are usually also safety alarms in each living space, which can add another layer of security.
Access to Necessary Services and Amenities
The services available at every retirement community vary, of course, but they typically include housekeeping, meal preparation, dining room services, transportation, exercise activities, and other recreational activities. There may also be onsite solutions for doing things independently, like laundry and in-suite kitchens. The idea behind supportive living is to ensure that residents are able to be as independent as they can be, but still have help when necessary or wanted.
Social Opportunities
So many seniors find that as they age, it's so much more difficult to spend time with friends and family members. It's even more difficult to spend time with acquaintances. That means that aging adults can end up spending a lot of time alone, without any sort of social outlet. Living in a supportive living community allows residents to be as social as they want to be while still allowing for time alone whenever they want. Staying socially active offers serious health benefits.
Cognitive Stimulation
Remaining as active as possible also offers cognitive benefits. Being around other people, learning and trying new things, and having adventures whenever possible are all hugely important to cognitive stimulation. Retirement communities offer plenty of opportunities for seniors to exercise their brains along with other parts of their bodies.
Autonomy and Independence
Staying independent is a big goal for many aging adults. There's a need to be able to continue doing things on their own as much as possible, even if they do occasionally need some extra help. A senior living community is one of those environments where it's understood that seniors want to maintain independence without treading dangerous waters to do so. There's no need to become dependent simply because someone needs assistance now and again.
A senior living community is there for aging adults whenever possible, with friendly staff who offer support as needed and who want the best for the people in their care. But living in this type of community doesn't mean that aging adults are no longer capable or able to live their fullest lives. On the contrary, it means that they're better able to do so because they know they have what they need.
If you or an aging loved-one are considering a move to Senior Supportive Living in

Granite City

, IL or surrounding areas please contact the caring staff at Knollwood Retirement Community today. 618-394-0569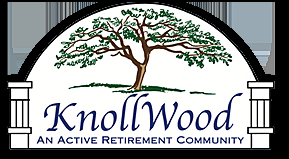 Latest posts by Knollwood Retirement Community
(see all)