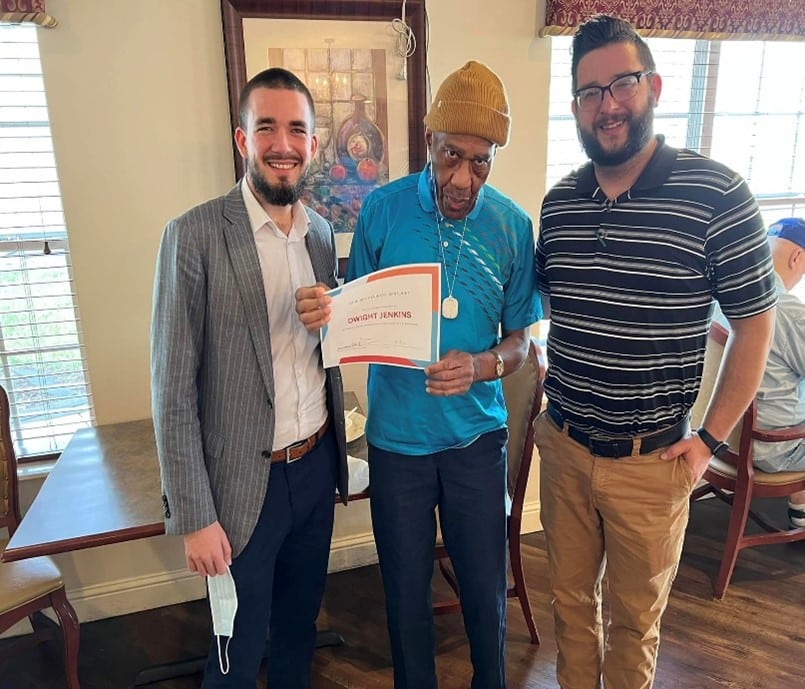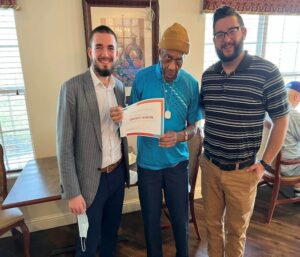 Our Residents of the Month for the month of March are Chuyne and Dwight!
They both were presented with certificates to show our appreciation for each of them. Dwight and Chuyne will both be treated to lunch at a restaurant of their choice later this month with Brycen & Viktor!
Chuyne was born and raised in Korea, where she later married and immigrated to the US. Her husband was a veteran. Chuyne has one daughter and has been a beloved resident of Knollwood Retirement Community for a little over 2 years!
Dwight has been a resident at Knollwood since August of 2018. He was in the Cleveland, Ohio area. He then moved to the St. Louis area when he was just a baby. Dwight studied at Washington University for 2 years and then joined the Air Force, where he served for just over 3 years.
We're happy to have both Chuyne and Dwight!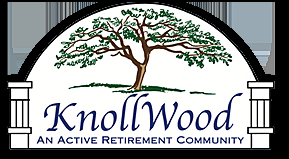 Latest posts by Knollwood Retirement Community
(see all)