Choosing the right retirement community is a big decision. Seniors might find some of these tips helpful when they're looking for the right supportive living community for the new chapter of their lives.
Not Considering Current and Future Needs
It's vital for aging adults considering a retirement community to think about what they need now as well as what they might need down the road. Mobility concerns, health issues, and potential care requirements are a big deal and they can be a significant influence on which senior living facilities are going to be the right one down the road.
Overlooking Location and Proximity to Family
Location is always important, but especially with a retirement home. Seniors want to be able to spend time with friends and family as much as possible. If the location they choose is farther away from the people they love, then visits might be a lot more difficult to coordinate than anyone expected they would be.
Not Visiting Multiple Communities
It's entirely possible to visit one senior supportive living community and fall in love with it. But it's still wise to visit more than one community to make sure that's truly the right one. Touring different facilities gives seniors a chance to compare the various amenities, living situations, and other services available. That's all incredibly important for making such a big decision.
Focusing Solely on Price
Cost is an essential factor, of course, but it isn't the only one at play. It's important for seniors and family caregivers to really sort through information about the cost of each retirement community and look at what that breaks down to in terms of required services and amenities. It also helps to compare communities more accurately and make an informed decision.
Not Considering Social and Recreational Activities
One of the main ideas of a supportive living community is the social aspect. It's really important for seniors to look into the social and recreational activities that are available at their chosen community. Are there clubs and events? Are there regular meetups scheduled? These types of activities are really important for social well-being.
Disregarding Healthcare and Support Services
Even if seniors are healthy and fully independent right now, it's vital to think about the future. Their health needs may change very quickly, so it's important to understand what health services are available and how seniors are able to access support when they need it.
Skipping Resident Testimonials and Reviews
Reviews and testimonials from existing residents can help aging adults to see what other people who are like them have to say about the retirement community they're interested in. This information often takes into account factors that family members might not consider as important, but it's invaluable for older adults.
Not Trusting Intuition
Those gut feelings are more important than people often realize. If seniors don't feel comfortable when they tour a specific supportive living community, there may be a reason. Intuition isn't something that should be ignored when making a big decision.
Selecting the right retirement community takes time and involves a lot of different factors to consider. Rushing the decision might not be the best way to go.
If you or an aging loved-one are considering a move to Supportive Living in

Swansea

, IL or surrounding areas please contact the caring staff at Knollwood Retirement Community today. 618-394-0569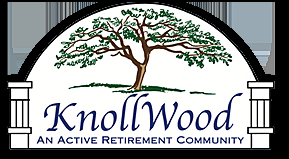 Latest posts by Knollwood Retirement Community
(see all)