Assisted living, like any elder care service, may not be for everyone. The senior should be the one to decide whether he or she moves into assisted living. Too often, though, family gets caught up in doubt or uncertainty. Then try to make decisions for their aging parents or grandparents. Just remember that when it comes to elder care, the senior should have the final say. Whether they decide that assisted living is the elder care option for them or not.
When an elderly person has decided assisted living is something they want to explore or do, there are a few things to keep in mind that'll make it a more positive experience. Of course, you'll want to choose the right facility.
How can you make assisted living work for somebody you love? You can't force them to do something they don't want to. But you can certainly be part of the process! This helps to make it work out as well as possible, especially during difficult times.
You Can't Force it to Work
You can't force your aging mother or father to love an assisted living community if they have no interest in enjoying. If somebody is determined to not enjoy something, it's going to be difficult for you or anyone else to change their mind.
Instead of trying to find out the reason for their discontent, just understand you don't have the power to force something on somebody else. The senior may have felt manipulated or coerced into deciding they needed elder care. Or he or she may have reached a point in their life when they could no longer care for themselves. They knew elder care was something they had to turn to, but they were reluctant and are still fighting against the tides of time.
Information is Critical
There is no shortage of information in the world today about almost every topic imaginable. You can find plenty of information about assisted living, including local facilities just by searching online. But don't limit yourself to the online research only. Take advantage of tours, even if they are virtual, and see what the facility has to offer.
Let Them Feel Empowered
Never forget that this is his or her decision, not yours. Even if your entire family is an agreement that this person or couple should be at assisted living, you can't and shouldn't try to force it on them.
If the senior is adamantly opposed to any type of elder care, but you are the one they keep calling for help every day or every other day, you're going to have to find a way to limit the amount of time you devote to them. You're going to have to make them realize they can't keep doing this without other options.
When the senior feels empowered, it can help in the transition from a life lived in their own home or apartment to a facility style setting.
Respite Care
For any facility that offers respite care, take advantage of it. That could mean the senior stays at a local assisted living facility for a week or two, maybe just a few days a week, even. That can be ideal when you or other people who have been helping them are going away on vacation or business trip.
Once people take advantage of respite care options, they realize just how beneficial assisted living would be for their future. It becomes easier for them to make that decision.
If you or an aging loved-one are considering a move to Assisted Living in

Granite City

, IL or surrounding areas please contact the caring staff at Knollwood Retirement Community today. 618-394-0569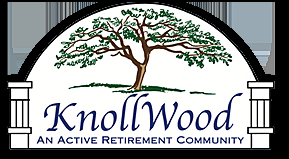 Latest posts by Knollwood Retirement Community
(see all)