This guide will teach you everything you need to know about supportive living for seniors near Caseyville, IL
Supportive living facilities are becoming more popular for seniors in Illinois.
They provide a lot of services to the elderly, including assistance with food preparation and housekeeping, personal care like dressing and bathing, medication reminders, and even transportation.
What is Supportive Living for Seniors?
It can be hard to keep track of all the different terms thrown around when it comes to senior housing. You may have heard about assisted living, but did you know that there are actually many other options available too – one being supportive living?
This type of retirement community has been designed specifically with seniors in mind and offers a variety of services such as 24-hour care, transportation assistance, onsite doctors or nurses and more.
Supportive Living vs Assisted Living
It's easy to confuse assisted living with supportive living.
While they seem similar, there are key differences between these two types of residential care for seniors and their families.
Supportive Living offers a homey setting that is tailored to the needs of each individual resident; this means it may provide personal assistance or have programs like socialization activities on-site every day!
Financial safety nets are why supportive living communities are such an asset to seniors, their families, and Illinois communities.
What is supportive living in Illinois?
​Illinois developed the Supportive Living Program (SLP) as an alternative to nursing home care for low-income older persons and persons with physical disabilities under Medicaid. By offering personal care and other services, residents can live independently and take part in decision-making.
What is the difference between supportive living and assisted living?
The biggest difference between Assisted Living and Supportive Living is that licensed Supportive Living communities can accept Medicaid Waivers for Residents who qualify and need the related financial assistance. … are interested in ensuring the community can appropriately care for the prospective resident
What's Included in Supportive Living?
Services and amenities can vary from community to community.
However, per the requirements of the State of Illinois, the minimum services in supportive living communities include:
• Three meals a day
• Housekeeping
• Social, educational, and wellness activities
• Assistance with bathing and dressing
• Medication management
• Scheduled transportation
Residents enjoy private apartment homes (either one or two rooms), and depending on their chosen community may have access to recreational rooms, beauty or barber services, and relaxing outdoor spaces.
Qualifying for This Senior Living Community
There are different types of supportive living; including communities that care for persons living with disabilities, others that care exclusively for seniors, and some residences that care for both.
Each community will have a set of guidelines for accepting applications to their community including age, financial need, and/or inability to qualify for other state or federal assistance programs.
In general, talking to your local supportive living community is the best way to find out their specific qualifications.
About Our Retirement Senior Living Community
Knollwood Amenities
A private apartment with various floor plans to meet your space needs.
An elegant restaurant featuring several menu selections that are nutritious and delicious items to tempt anyone's appetite.
Delicious meals are professionally planned and supervised by our Certified Dietary Manager, click here to see a sample menu.
Social activities, education programs and recreational opportunities to keep you learning and growing in mind, body and spirit during your leisure hours.
When to ride and when to drive, transportation available as needed and parking for your car.
Delicious meals are professionally planned and supervised by our Certified Dietary
Manager, click here to see a sample menu.
Included in the Monthly Fee:
"Private Pay, Medicaid & Long Term Care Insurance Accepted"
Apartment Rent
3 delicious meals a day plus snacks
All utilities except telephone
Weekly housekeeping services
Scheduled medical transportation
Scheduled transportation for shopping
Scheduled transportation specific social events
Wellness Center access and fitness services
24-hour emergency call system
Medication assistance and management
Personal care assistance
Active social, educational & recreational calendar
High-Speed Internet Access
Library Services
Maintenance and repair
Common areas with fireplaces and televisions
Also available at a nominal cost are onsite beauty and barber services, cable television, guest meals and opportunities to participate in community events.
Call us if you'd like more information on how supportive living works or what's included (618) 971-5585.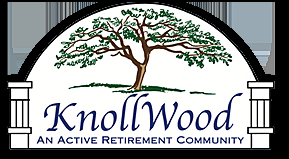 Latest posts by Knollwood Retirement Community
(see all)