Senior Living Community: You and your elderly family member may be wondering if any type of senior supportive living facility is truly the right next step for her to take.
There can be a great many signs for your senior to let her know that this is the right answer for her. Knowing what her needs are, helps you both to make the right decisions for her. As her needs change, the support she receives can also change. A senior living community might be the right answer.
Your Senior Needs Some Help with ADLs
ADLs, or activities of daily living, are activities that your senior needs to do every day as a regular part of life. These are activities like getting dressed, showering, eating, and more. They're activities that she might be starting to have more trouble with on her own, and having assistance makes her life easier. A senior living community allows your senior to have that help.
But She Can Also Be on Her Own
On the other hand, even if your elderly family member does need help with ADLs, that doesn't necessarily mean that she has to have someone with her constantly. There may be hours of your elderly family member's day in which she doesn't need help at all. That's normal and it's something that supportive living situations can support.
She Needs Help with Chronic Health Issues
Chronic health issues may be something that your senior has managed on her own for a long time now. But as she ages, she may find that she needs a bit more help with managing those health conditions. She may need medication reminders or help with mobility, and supportive living offers that degree of assistance for her as she needs it.
Senior Living Community: She Needs More Socializing in Her Life
Often seniors move into a senior living community because they're starting to become more isolated. Lack of socialization can be a huge problem for aging adults, and being around other people their own age can be tremendously helpful. Your elderly family member may not even realize just how much she has missed the companionship of other people until she's able to spend more time around them.
Supportive living is designed to offer your senior the exact types of assistance that she truly needs without overwhelming her with assistance that she doesn't need. Finding that balance is a lot easier for your elderly family member to do when she's getting the support that she needs on a consistent basis.
If you or an aging loved-one are considering a move to

Senior Living Community in Swansea, IL

, or surrounding areas please contact the caring staff at Knollwood Retirement Community today. 618-394-0569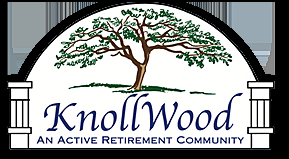 Latest posts by Knollwood Retirement Community
(see all)